Details

Published on Wednesday, 25 August 2010 01:00
Written by Sarah Roberts
Hits: 5033
The Faulkes Telescope Team recently held a very successful online training session with teachers from the US. Using the Elluminate Live! online collaboration system, Dr Paul Roche and Dr Sarah Roberts were able to hold a virtual training workshop with 14 teachers from across New York State, explaining how they could get involved with the FT project, and demonstrating the Stellarium and SalsaJ software packages for planning an observing session and making colour images.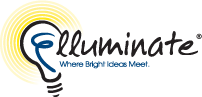 The workshop was the brainchild of Tom Bjurlof, a former work colleague and friend of Dill Faulkes, who now lives in New York, and share an interest in helping to improve educational standards. After meeting with Professor Stan Silverman from the New York Institute of Technology (who kindly hosted the session), and representatives from the New York State school district, Tom suggested that FT run an introductory training session with interested teachers, to let them know what they could do with the telescopes.
The teachers, who taught a range of students from primary school age to upper high school age, were able to watch Paul's powerpoint presentation on the project online, and follow what Sarah was doing with the software on her computer in Cardiff, thanks to the impressive 'Application sharing' facility that Elluminate Live! contains.
Paul commented, "This was our first time using the Elluminate online training system, and it was a fantastic experience - we were able to work with 14 teachers, located over 5,000km away, and show them the potential of the FT project."

"They were able to see the software in action and ask questions, and we've already been asked to run a follow-up session in a month or so. It was a very easy-to-use system, and we hope to introduce it to UK teachers during this school year."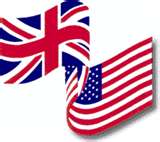 It is hoped that the schools from the US will collaborate on astronomy projects with schools in the UK and possibly Europe, sharing ideas, results and lesson plans, and working together using the same methods as professional scientists, to carry out real astronomical research using the Faulkes telescopes.
For more information on the Elluminate e-learning and collaboration tool, click here.